The West Country Website Company is a Web Design and Digital Marketing Agency based in Tavistock, Devon.
If it's to do with the web it's to do with us. We provide a full range of web services, from Website Design, Ecommerce Solutions and Web Hosting, to Search Engine Optimisation (SEO), Digital Marketing and Strategic Consultancy.
We want you to be successful and we understand that your web presence offers the quickest, cheapest and most effective way to make that happen. We can help you every step of the way.
We have clients throughout the UK, from Devon and Cornwall to London and Glasgow. They come to us because we're friendly; we don't bamboozle them with Geek Speak and deliver them great results.
Who's who
Alysia Maciejowska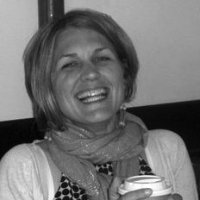 Alysia is a Web Designer, Online Publisher and Entrepreneur. She has worked as a Consultant to a number of organisations, from small business start-ups to public companies, providing Digital Marketing and Ecommerce Strategies as well as traditional marketing and PR. She is an enthusiastic proponent of understanding the customer, their needs and the User Experience.
Formerly a Camerawoman in the Film and TV industry, she left freelance life in 2006 to set up and run her own online business. Having lived between London and Glasgow for 15 years, she moved to the tranquil climes of the Tamar Valley in 2009.
Among her successes in life, Alysia counts being a Top Of The Pops record holder (most performers on stage 2002); and as a Star Wars fan, her greatest claim to fame was as a student, being given a daily Fanny Craddock biscuit by the Emperor Palpatine himself when doing work experience for him.
Cameron Woodrow

Having worked with web related technologies since 1997, Cameron is incredibly passionate about the opportunities the Internet provides.
Cameron has a keen interest in leveraging the web to increase revenues for all types of businesses, utilising his wealth of experience from having worked in a wide variety of sectors, from sports betting to education, both in the UK and Internationally. He has fine-tuned his commercial skills allowing his clients to gain from his experiences.
With a deep understanding of innovative online marketing methods, Cameron is constantly honing his skills in and developing his knowledge of the ever-increasing online advertising markets and the latest search engine and social media trends.
Originally from Australia, Cameron studied International Business at Queensland University of Technology. He has spent most of the last 10 years in the UK and now calls Tavistock his home, where he lives with his wife and their young family.
He has no idea who the Emperor Palpatine is.