Looking for Website Design Tavistock? Not sure where to start? We're here to help. Here at the West Country Website Company we're dedicated to give you the very best website services within your budget, minus the geek speak!
Website Designers in Tavistock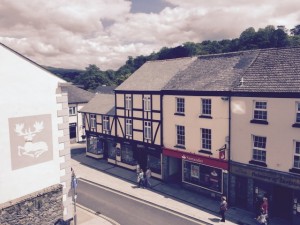 Our company, as our name suggests, is all about websites.
But we do much more than that.
We offer a full menu of services from basic website creation to full service digital marketing strategies.
We love working with our customers
One of the best parts of our job is talking to business owners who want to grow their business.
By just thinking about how the web can help grow your business, you're already a step ahead of most.
The web is full of opportunities to expand your customer base, its up to us to talk you through what these options are have and how these can benefit your business
So what are some of these options?
Responsive website design – Websites that can be view on mobile devices
Email Marketing – Sending out bulk emails to your address in BCC just doesn't cut it, sorry.
Google Adwords PPC – Could this be the most efficient form of advertising on the market today?
Search Engine Optimisation – Requires some grunt work upfront, but can be very rewarding
Tell us what you want
If you are thinking about your website and would like to have a chat about your options, we would love to talk to you. It does not matter if you want start to a small website to establish an initial web presence or you want to develop a high level digital strategy for your business. Just get in touch. It costs nothing to talk to us!
Remember, no geek speak…we promise.